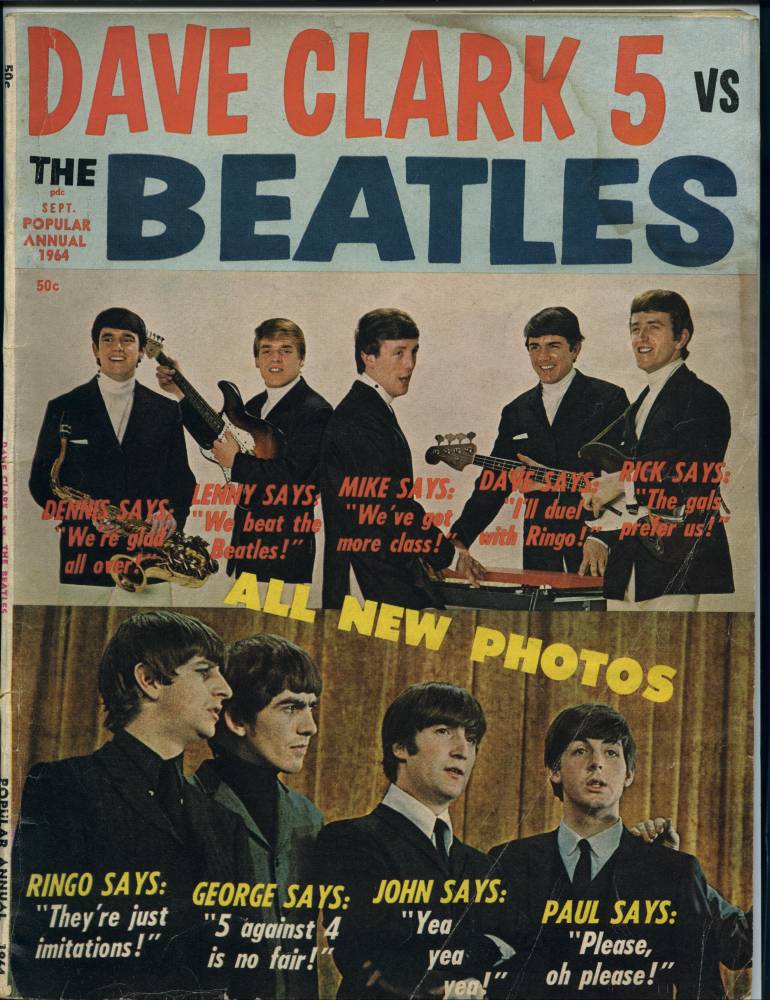 "Dave Clark Five" lead singer Mike Smith died from pneumonia Thursday, his agent said. He was 64.
Smith died at the Stoke Mandeville Hospital outside of London less than two weeks before he and his band mates were due to be inducted into the Rock and Roll Hall of Fame in Cleveland, Ohio, Margo Lewis said.
Smith provided vocals, keyboards, and song-writing for The Dave Clark Five, one of many British rock acts whose music swept across the United States in the 1960s during the so-called "British Invasion."
The Beatles were the best remembered. But between 1964 and 1966, one British hit followed another across the Atlantic, with bands such as The Rolling Stones and The Animals conquering America's charts.
The "Dave Clark Five" claimed a string of U.S. billboard hits, including "Because," "Glad All Over," and "I Like it Like That." The band made 12 appearances on the "Ed Sullivan" show, a record for any British act.
The "Dave Clark Five" was due to be inducted in the Rock and Roll Hall on March 10, a ceremony Lewis said Smith was trying to attend despite being paralyzed from the waist down following a spinal injury in 2003.
"We're very unhappy about the whole situation — it's sad," Rock and Roll Hall of Fame President Joel Peresman said. He said the ceremony would go ahead as planned, but that there would be "a little extra significance this year."
I wonder how Jann Wenner feels now, having made the decision to pass up the group in favor of rappers Grandmaster Flash, even though the DC5 technically received more votes and should have been inducted last year? Karma's a bitch Jann...